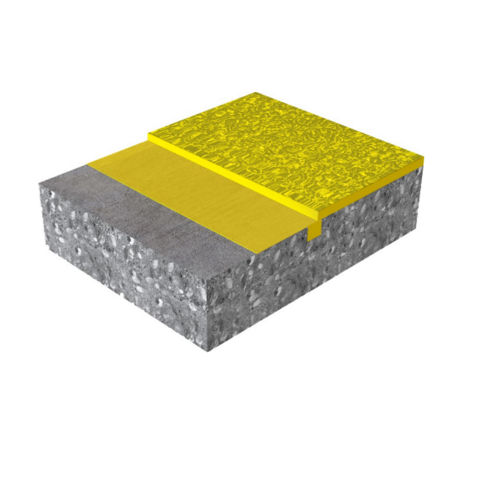 High strength-trowel grade, heavy duty polyurethane cement hybrid flooring system
Sikafloor® PurCem® HM-20 is made with polyurethane cement technology and is part of the Sikafloor® PurCem® flooring range. Sikafloor® PurCem® HM-20 is a trowel applied coloured modified polyurethane mortar screed resin suitable for floors subject to temperature shocks and heavy loading, abrasion and chemical exposure.
It has a textured aggregate surface providing medium to heavy profile slip resistance and is typically installed at 6 to 9 mm thick.
High chemical resistance. Resists a wide range of organic and inorganic acids, alkalis, amines, salts and solvents
Good resistance to high temperature changes
Good resistance to fire
Steam cleanable at 9 mm thick
High mechanical and abrasion resistance
Easy application. Normally, no concrete primer or sealer required
Fluid consistency requires less labour to install than conventional heavy duty modified PU trowel grade screeds
Easy to clean and maintain
Seamless, non-taint, odourless
Textured, matt surface
Tolerant to moisture in the substrate
Very good life cycle cost performance