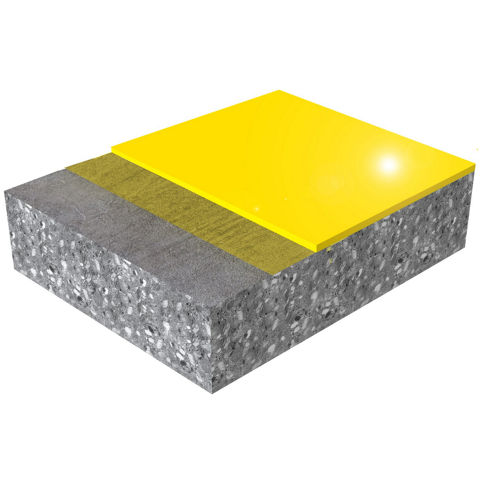 Sikafloor® PurCem® HS-21 Gloss
Gloss and smooth finish, polyurethane cement hybrid flooring system
Sikafloor® PurCem® HS-21 Gloss is an industrial flooring system based on polyurethane cement hybrid technology and is part of the Sikafloor® PurCem® Gloss system range.
The system is composed of a scratch primer coat layer and an highly durable, glossy, scratch resistant and seamless polyurethane hybrid wearing course.
It withstands chemical attack, abrasion and impacts. Due its gloss, scratch resistant and impervious surface the floor is hygienic, easy to clean and maintain.
Good chemical resistance
Dense and scratch resistant surface
High mechanical resistance
Low dirt pick up
Easy to clean and maintain
Low VOC and environmental friendly
Non tainting
Odourless during application
Can be applied on substrates with high moisture tolerance
Seamless
Very good life cycle cost performance