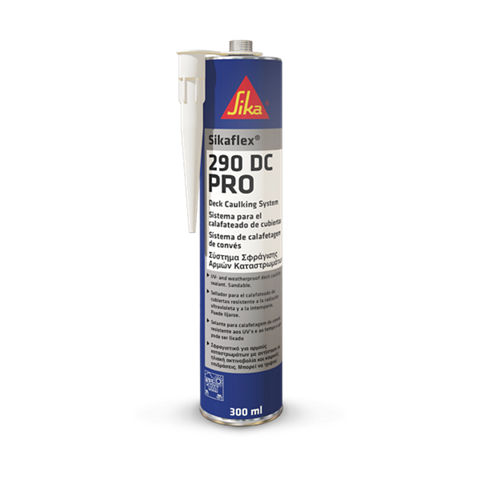 The Professional Deck Caulking Compound
Sikaflex®-290 DC PRO is a 1-component polyurethane based joint sealing compound, specifically formulated for caulking joints in traditional timber marine decking. It exhibits excellent weathering resistance and is therefore well suited for highly exposed open joints within the maritime environment. The sealing compound cures to form a flexible elastomer which allows a fast and easy sanding process.
Sikaflex®-290 DC PRO meets the requirements set out by the International Maritime Organisation (IMO).  
Excellent weathering resistance
Robust and durable
Easy and fast sandable
Ideal flow behavior for application
Long toolability
Unique aspect
Resistant to seawater and fresh water