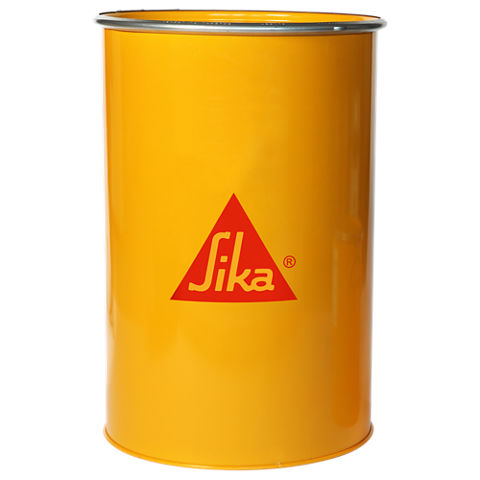 Polyurethane hot melt with high initial strength for sandwich panels bonding
SikaMelt®-675 IS is a reactive polyurethane hot melt adhesive that cures on exposure to atmospheric humidity. With its high initial strength it is best suited for bonding of sandwich panels.  
High green strength
Broad adhesion spectrum
Low odour
Preeminent coating properties
Medium open time for Sandwich Panel Bonding
PRODUCT BENEFITS
High green strength
Broad adhesion spectrum
Low odour
Preeminent coating properties
Medium open time for Sandwich Panel Bonding
Usage
SikaMelt®-675 IS is suitable for permanent bonding of polar plastics as well as for wood, foam, textiles, painted and primed steel. Non polar plastics like PP and PE can be bonded after proper physical pre-treatment. It is used for automative interior trim lamination as well as for Sandwich Panel applications. This product is suitable for experienced professional users only. Tests with actual substrates and conditions have to be performed ensuring adhesion and material compatibility.  
Product Details
Typical Product Data
Chemical base

Polyurethane

Colour (CQP001-1)

White, black

Cure mechanism

Moisture curing

Density (uncured)

1.11 kg/l

Viscosity (by Brookfield)

bei 130 °C

6 000 mPa·s

Softening temperature (CQP538-5)

66 °C

Application temperature

 

short term max. 1 h

100 – 150 °C

160 °C A

Open time (CQP559-1)

Long

Curing time (CQP558-1)

5 h

Green strength (CQP557-1)

0.6 MPa

Tensile strength (CQP036-3)

13 MPa

Shelf life

9 months
| | | |
| --- | --- | --- |
| CQP = Corporate Quality Procedure | A) only valid for nozzle | |
Technical Information
CURE MECHANISM
SikaMelt®-675 IS cures by reaction with atmospheric moisture. At low temperatures the water content in the air is lower, which will result in a lower curing speed (see diagram 1).
When bonding hydrophobic (e.g. PP) and/or moisture impermeable substrates a significantly longer curing time has to be taken into account.
This applies especially on assembly applications with an adhesive thickness > 100 µm. For lamination applications of hydrophobic and/or moisture impermeable substrates the adhesive layer shall not exceed 100 µm. In such cases project related tests with original substrates and conditions are mandatory.

Diagram 1: Curing time for 500 µm film
CHEMICAL RESISTANCE
SikaMelt®-675 IS is resistant to aqueous surfactant, weak alkaline/acids solutions and temporarily resistant to fuels, solvents and mineral oils.
The chemical resistance is influenced by several factors such as chemical composition, concentration, period of exposure and temperature. Therefore a project related testing in case of chemical or thermal exposure is required.
Application
Application Information
Surface Preparation
Surfaces must be clean, dry and free from grease, oil and dust.
Based on the surface and type of material, a physical or chemical pre-treatment might be required. Type of pre-treatment must be determined by preliminary tests.
For metals best results are achieved, if substrates are heated up between 40 °C and 60 °C prior the assembly process.
Application
With adequate processing equipment SikaMelt®-675 IS can be applied as film, dot, bead or spray application. For automated applications a suitable filter system is required.
To meet the required application properties the adhesive viscosity can be adjusted by adapting the application temperature (see table Typical Product Data).
During breaks SikaMelt®-675 IS is to be processed as follows:
For breaks ≥ 1 h the heating needs to be lowered to 80 °C and for breaks ≥ 4 h the heating needs to be switched off.
To ensure a constant quality during the whole production process it is mandatory to protect the adhesive in the melting tank with nitrogen, carbon dioxide or dried air (to avoid possible reaction of the product with humidity). At breaks or shut downs dip nozzle in dried oil in order to prevent curing of the adhesive (avoid blockage).
For advice on selecting and setting up suitable processing equipment contact the System Engineering Department of Sika Industry.
Removal
Equipment and application tools can be cleaned with SikaMelt®-009. Cured material can be swelled with SikaMelt®-001 and needs to be removed mechanically (see also cleaning instruction).
SikaMelt®-675 IS may be removed from tools and equipment with Sika® Remover-208 or another suitable solvent.
Hands and exposed skin have to be washed immediately using Sika® Cleaner-350H or a suitable industrial hand cleaner and water.
Do not use solvents on skin.
STORAGE CONDITIONS
SikaMelt®-675 IS has to be stored at temperature below 30 °C in a dry place.
For transportation purposes, the storage temperature can be exceeded for a period of max. 2 weeks up to 60 °C.