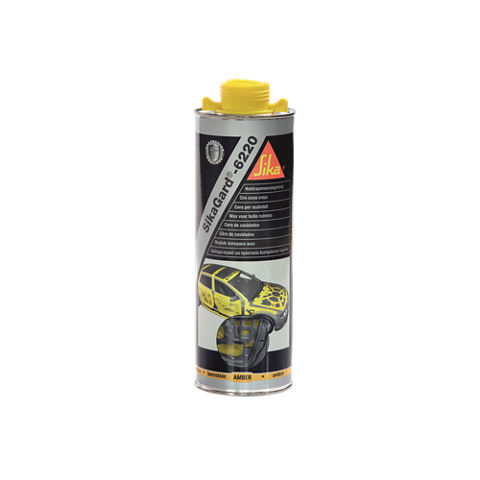 Sprayable, high penetrating cavity wax
Sikagard®-6220 is an amber coloured, durable wax with very good rust-proofing properties. It is suitable as an effective protection against corrosion in vehicle body cavities and convinces with its outstanding application properties and very good final performance. Thanks to its very high creep capability, it protects even hardly accessible areas and tight sheet intervals.
After drying, a brown, slightly sticky wax coating remains that protects cavity areas from corrosion.  
Very good creep capability making easy application even at colder temperatures
Excellent film building properties
Outstanding water displacing
Good low temperature behavior
Heat resistant
No hazing during application
Permanently elastic
Lower solvent content
High road salt resistance