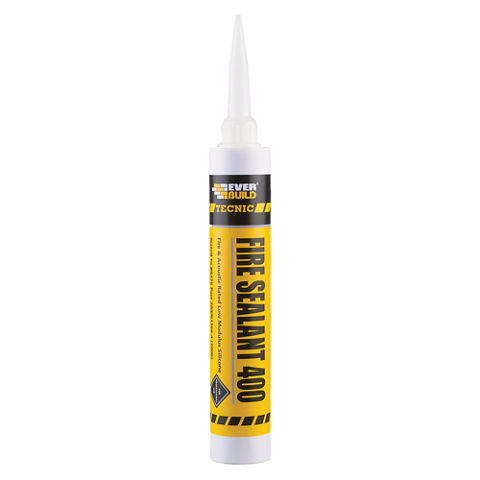 Everbuild Tecnic® Fire Sealant 400
Fire and Acoustic Rated Low Modulus Sealant.
Everbuild Tecnic® Fire Sealant 400 is a neutral cure, elastic, acoustic rated silicone sealant which conforms to EN1366-4:2006 for fire retardancy and has a fire rating of up to 4 hours in certain joint configurations. Typically used for all sealing joints within the building envelope which require a fire rating.
Fire rated to BS EN 1366-4.
Neutral cure – adheres to most building surfaces, porous and non porous.
Permanently flexible (25 % movement accommodation).
Excellent weathering characteristics – suitable for internal and external use.
Can be used in joints up to 50 mm wide.
Non slump - easy to apply and tool off.
Forms an acoustic seal.