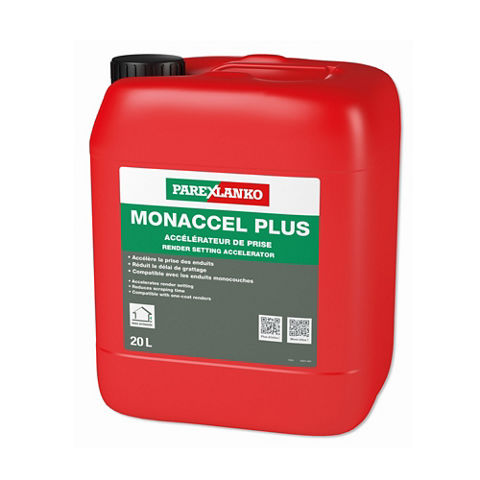 Liquid additive accelerator for one coat renders.
MONACCEL PLUS is an admixture used to reduce the initial setting time of one-coat renders.
Appearance: Liquid.
Colour: Pale yellow.
Density: 1.45 at ± 0.015 g/cm3
Solubility: Fully soluble in water. pH: 7 ± 1.5.
Freezing point: Approximately -20 ºC. CI ion content: ≤21 %.
Contains: Calcium Chloride.