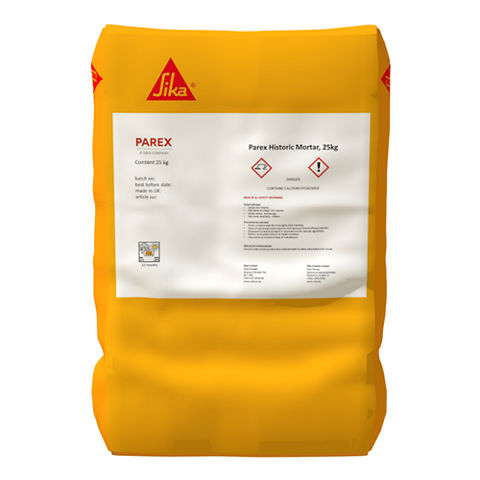 Pointing Mortar for Brickwork or Stonework
Parex® Historic Mortar is a traditional hydrated lime, sand, GGBS mortar.
Consistent in both colour and finish, Parex® Historic mortars are pumped deep into the joint, providing a complete fill and a degree of flexibility.
Parex® Historic Mortar can be injected into joints as narrow as 5mm and will penetrate to a depth in excess of 100 mm, allowing for the deepest of joints.
Fast Application
Cost Effective
Complete Joint Fill
Stain-free & Colour Consistent