Bitumen Application Support
From pre-start to project completion and beyond, our Applications Team is on hand to ensure your SikaBit project runs smoothly.
We consider every member of our team to be a roofing expert and their aim is to offer support throughout the works including;
Attendance at pre-start meetings
Regular comprehensive documented inspection visits
A final inspection of the work to ensure that the highest level of workmanship has been reached before a guarantee is issued
Roofing Experts
Our Applications Team consists of a group of highly skilled roofing experts who all have experience of working 'on the tools'. This unique hands-on experience means they know the best way to overcome most problems faced by contractors on site. 
Their roofing expertise allows us to offer a complete service experience that includes technical advice, guidance, and support - whether on site or in the office.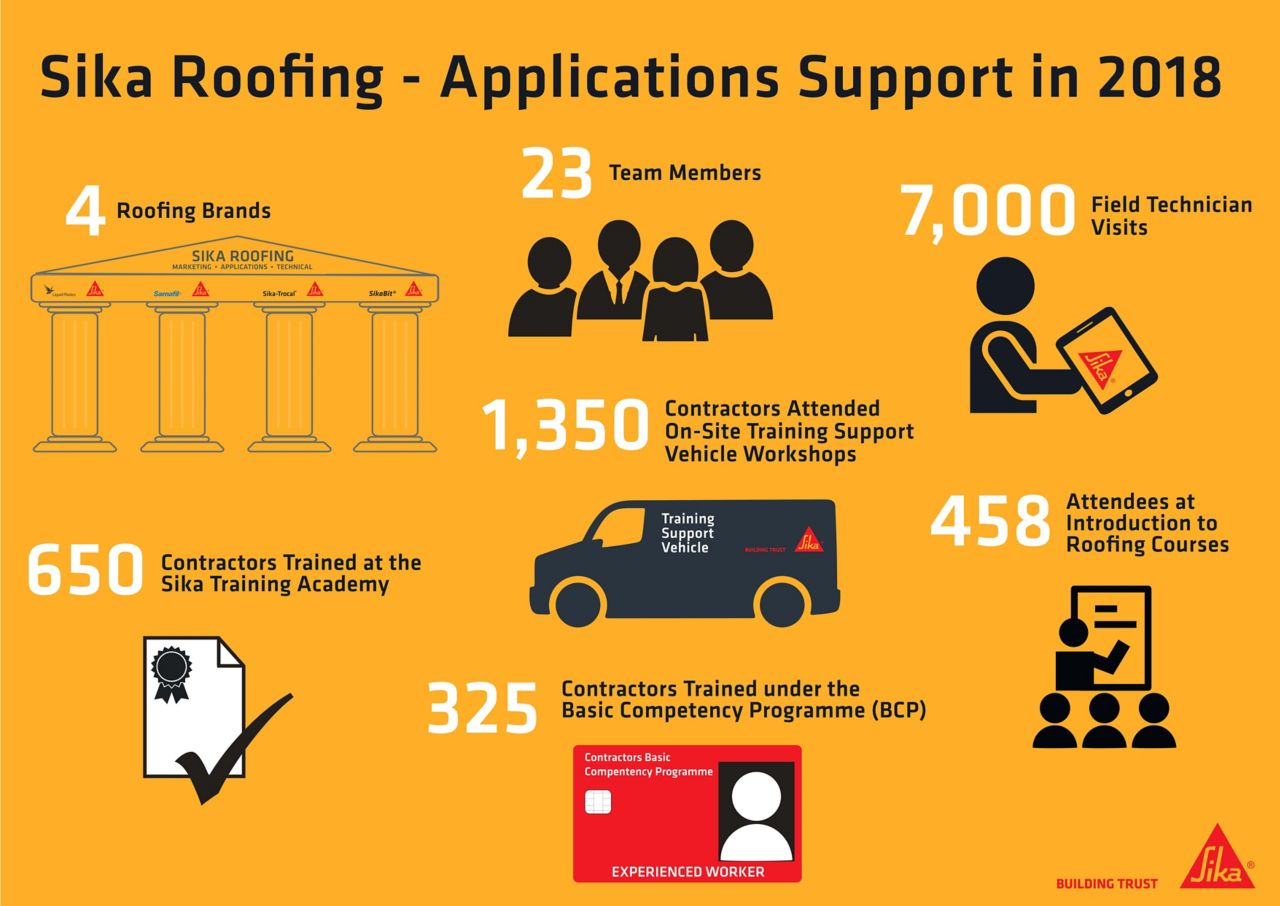 Find out more about SikaBit