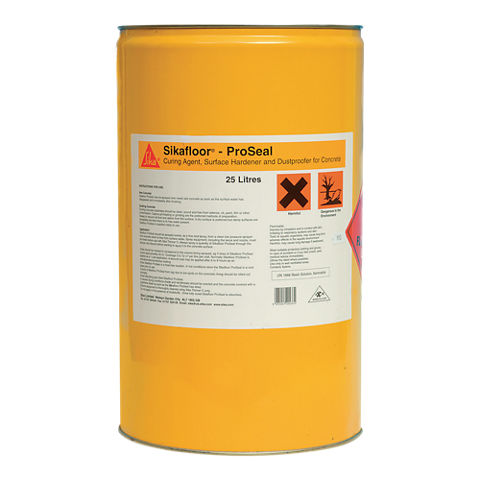 Curing and sealing compound for concrete floors
Sikafloor® Proseal Pro is a one-part, low odour, clear, acrylic resin polymer solution used to cure, harden and seal fresh or hardened concrete.
One coat application.
Helps control dusting for both new and existing concrete floor surfaces.
Effectively cures and seals concrete surfaces in a single, economic operation.
Curing Efficiency to ASTM C-156 is 75%.
Non-yellowing.
Easy application by spray or roller.