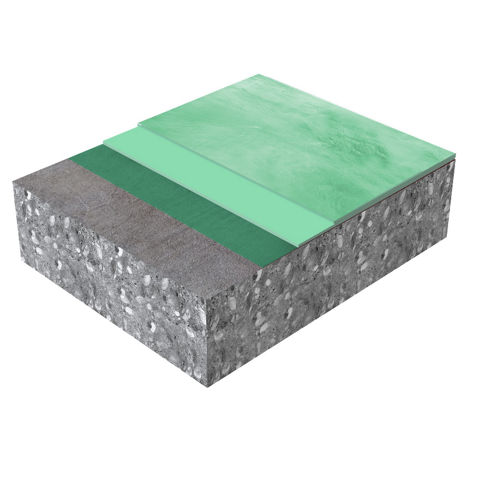 Sika Comfortfloor® Marble FX
Polyurethane elastic self-smoothing marble effect flooring system
Sika Comfortfloor® Marble FX is a polyurethane, elastic, self-smoothing, UV resistant, marble effect flooring system and is part of the Sika Comfortfloor® decorative flooring range. The system provides a soft, comfortable, hard wearing, seamless, low maintenance, smooth matt surface finish. Varying thickness's can be achieved from 2.5–3.0 mm. Internal use.
Optional decorative effects possible
Soft underfoot
Comfortable
Seamless
Low maintenance
Slip resistant
Odourless
Good resistance to fire
Low VOC emissions
Smooth matt finish
Good mechanical and abrasion resistance
Easy application
Easy cleanability
Our Latest Sika Comfortfloor®System
Sika ComfortFloor® Marble FX facilitates the creation of an array of structures and patterns to elevate commercial flooring to unprecedented aesthetic realms. The PU coating system's fine marble-like design is achieved through a newly-developed colouring method of the base material - Sikafloor®-3000 FX, resulting in a surface that meets the highest standards of comfort and resistance with exceptional style.
 
""Sika ComfortFloor® Marble FX is further evidence of our success in creating PU coating solutions which look as good as they perform. In the development process, we ensured the system met the strictest emission requirements of various green labels. This will help protect the flooring's installers and the building's future occupants in terms of ecology, health and safety."" Simon Clark (Product Manager)
Integral to the appearance of the Sika ComfortFloor® Marble FX system is the elegant, matt- look provided by its top coat, Sikafloor®-306 W. This not only provides the surface with an attractive finish, its seamless attributes make for an extremely easy and comprehensive clean. Sikafloor®-306 W is the result of the latest sealer development and is another extension of the Sika ComfortFloor® range. Its elastic properties allow it to withstand point loads, whilst good UV and yellowing resistance is among its other additional benefits.
With 72 standard colours available in its ComfortFloor® range, there is a spectrum of shades to suit whichever visual effect is required for a particular commercial environment. The majority of these colours are available within the system's basecoat, Sikafloor®-3000 FX, for additional decorative flourish.