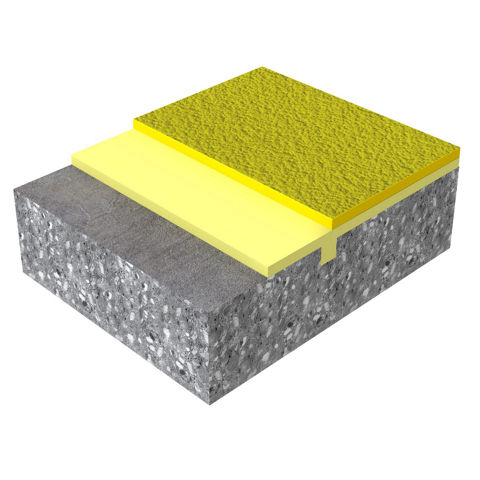 HIGH TEXTURED, BROADCAST, MATT FINISH POLYURETHANE CEMENT HYBRID FLOORING SYSTEM
Sikafloor® PurCem® HB-23 system is made with polyurethane cement technology and is part of the Sikafloor® PurCem® flooring range. The Sikafloor® PurCem® HB-23 system is especially designed for areas where increased safety level is required against slipping due to its defined surface texture.
It is designed to withstand chemical attack, high impact and can be used in wet and dry processing plants.
The system consists of a highly durable polyurethane cement body coat, broadcast with defined aggregates for increase slip resistance and sealed with a pigmented top coat making the system easy to maintain.
High chemical resistance. Resists a wide range of organic and inorganic acids, alkalis, amines, salts and solvents
Good resistance to fire
High mechanical and abrasion resistance
Easy application
Easy to clean and maintain
Seamless
Anti-slip surface
Tolerant to moisture in the substrate
Very good life cycle cost performance